About Single Track Innovations
Inventions are never born from convenience. At Single Track Innovations we strive to create inventions that will enhance your dirt bike experience. All of our items are designed, fabricated, and assembled in the USA from the highest quality materials. All designs are thoroughly field tested by our crack Professional Engineering Systems Testers (PESTs). We welcome your feedback on our products.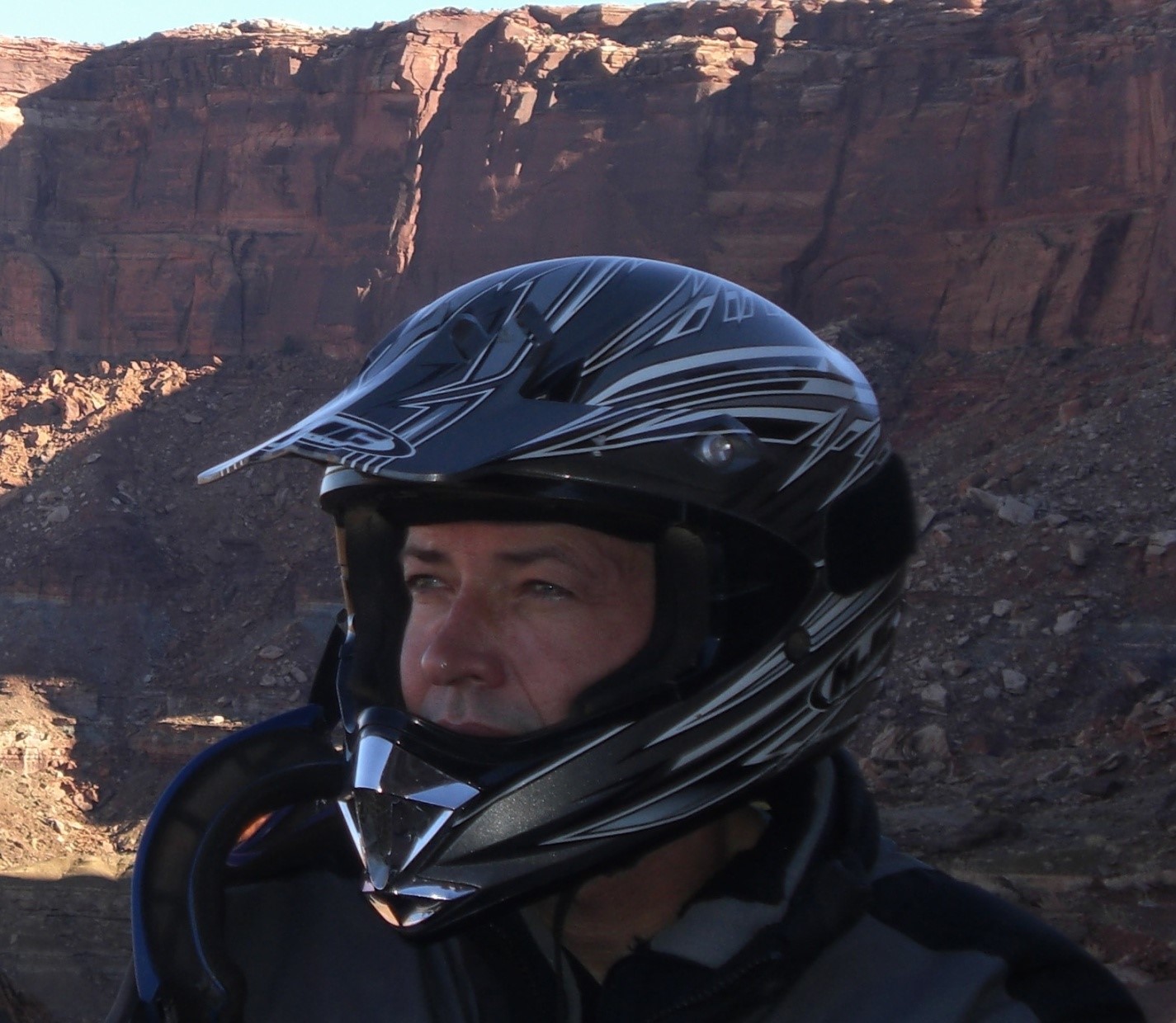 Jeff Deeney
Jeff is a licensed Professional Engineer with a degree in mechanical engineering. He holds 12 US patents. He has been riding dirt bikes since age 10 (this is rumored to have been before dirt was invented).
He resides in Fort Collins, Colorado and enjoys riding his motorcycles in the Colorado high country. His motorcycle interests span from large adventure bikes to 2-stroke trail bikes. He is passionate about preserving motorized single track trail opportunities and co-founded Northern Colorado Trail Riders (NCTR) in 1991. NCTR has adopted and maintains almost 200 miles of trails in Colorado and Utah.
For the first month of riding every spring, he can be found toting a chainsaw and punching through snow drifts to help clear trails for other users. Jeff was instrumental in launching the Moose Run AMA dual sport out of Walden Colorado in 2010 and was the course organizer for the first 5 years of the event.
Mike Sturdevant
Mike managed to find a way to fit a 4 year engineering degree into 9 years. Upon graduation, he found his way into jobs that allowed him have a good work-life balance of racing motorcycles and still have a job to earn income to fund his motorcycle hobby.
Over the years of racing, Mike has competed in many national races. Mike founded and owns Virtec Enterprises, a product development engineering firm. Jeff keeps Mike's Colorado bike in a friend's barn so when Mike visits Jeff in Colorado, Jeff can beat him on single track at altitude once or twice a year.
Mike is married to Amy (the Wonder Wife) and resides in Ohio. They have one son who is a freshmen at Mike's Alma Mater and finished on the podium at Amateur National Dirt Track the summer of 2014.